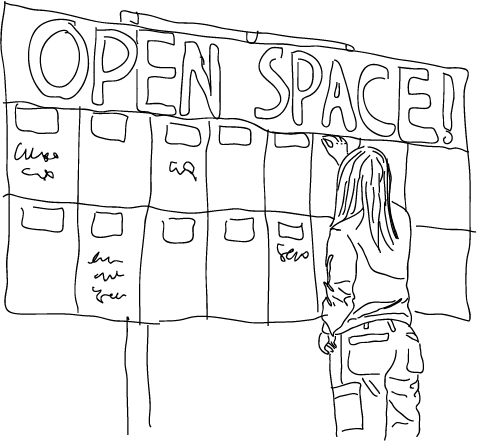 Welcome to the OPEN SPACE MATRIX! The place where you will find WHAT is going on during the Open Space afternoons and WHO is hosting the spaces.
You know Open Space, so no need to say that this is your chance to make sure you share what you came to share and you join what you need to be part of.
We are opening this prior to the gathering so we can start digging out our collective topics!
So far we have 30 slots of 1h x day x 3 days = 90 slots! And this is just the beginning!
BUT HOW DOES THIS ONLINE THING WORKS NOW?
Down here you have the Matrix. Do you have a theme / question / project / silly shit you want to bring in? If yes, then there are 3 steps:
1) Press the button below
2) Find the day where you want to offer your stuff -there are 3 tabs with the day theme written on it-
&
3) Select your slot of 1h and insert the NAME OF YOUR SPACE and don't forget to also add YOUR NAME.
If you are just curious about WHO is doing WHAT, check the Matrix below!